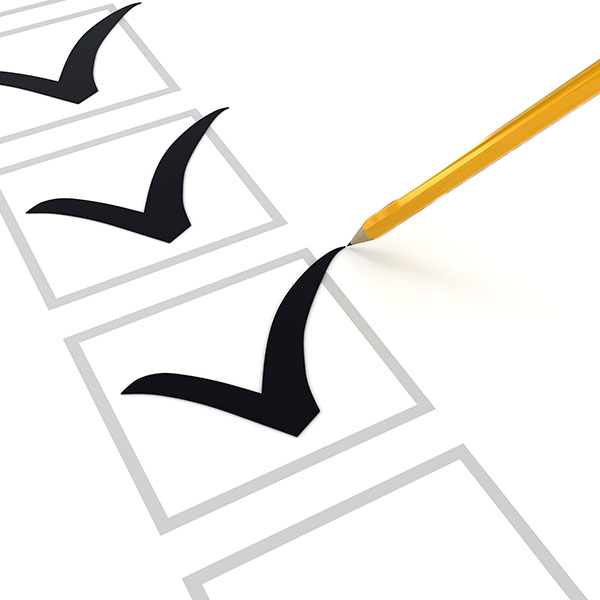 At Birch Heating & Cooling we strive for 100% satisfaction in everything we do. We value your opinion and invite you to tell us and others about your experience with us. Please take a few moments to tell us what you think by leaving us a review on any of these popular review sites or social networks.
All trademarks or brands on this page are registered by their respective owner and are not affiliated with our company, nor do they endorse or sponsor our products or services.
Reviews of
Birch Heating & Cooling
(Based on 17 rated reviews)
09-May-2023
Product or service reviewed: 24
So happy we switched from woodburning to a gas log set. It looks awesome and no more soot. The techs did an amazing job - faster than we expected and no mess. Very professional, knowledgeable and courteous.
Angie and Bob Papenthien
DUBUQUE
21-Oct-2022
Product or service reviewed: Fireplace
Dear Birch, Cody just left after answering questions about the thermostat and the fireplace. He was patient and alert and answered our questions thoroughly with goodwill. We were impressed by his intelligent communication skill blended with, as I mentioned, patient, respectful, goodwill. He took away our concern and brightened our morning. I'm sure other customers he visits will feel as we do. Thank you, Birch, for a perspective that includes presenting excellent employees, right down the line, everyone we've communicated with. I've been around long enough to appreciate its uniqueness.Sincerely, Pete Trotter
15-Aug-2022
Product or service reviewed: Service
Excellent service, knowledgeable technician. We were extremely pleased and would highly recommend Birch Heating and Cooling
Sharla Wellik
Dubuque, Iowa
01-Jul-2022
Product or service reviewed: service on air-conditioning unit
If you google "great customer service" Birch Heating & Cooling comes up. Got next day service on a holiday weekend with very fair pricing. Everyone we talked to was helpful. Cody was an outstanding tech. Thanks to all of you.
07-Jun-2022
Product or service reviewed: Gas Fireplace Logs
I recently converted my wood burning fireplace with a gas log insert. I had top notch service from everyone I had contact with. There are a few unique circumstances in my home making the installation a bit more challenging; but it was all handled in the most professional and effective way. Thanks so much Sam, Chad, Ryan, and Steve. I appreciate your professionalism, honesty, and excellent service. I love my new hassle free fireplace.
09-May-2022
Product or service reviewed: Gas Fireplace and Furnace Serviced
Cody was the technician that made trips to our lake home to repair and replace parts for the heatilator fireplace as it would not ignite using the wall switch. Each time he made sure that he cleaned up and it was operating. Cody and the office people at Birch are responsive, polite and quick with their service. We both highly recommend Cody and the company.
Cindy & Dick Blonigan
Manchester, IA
25-Apr-2022
Product or service reviewed: 6000 Series Fireplace
Ryan and Tom did an excellent job removing the old fireplace and installing the new one. They were very knowledgeable, pleasant and concerned with keeping everything clean and dust free. Chad that helped us purchased the fireplace was also very helpful and returned out phone calls and emails in a very timely manner. I would not hesitate to purchase anything from Birch again and refer any friends and family to them.
19-Mar-2022
Product or service reviewed: Furnace serviced
The service technicians are incredibly knowledgeable and willing to go above and beyond.
03-Dec-2021
Product or service reviewed: My furnace stopped working
Birch Heating and Cooling are awesome. From the secretary, Nikki to the tech, Kyle that came to my house. Kyle was at my house within the hour. Explained everything in language I could understand.
11-Jul-2021
Product or service reviewed: Air conditioner repair
Technician: Nikki, Kayla and Kyle
In the midst of the hottest, most humid days, our central air decided to give us problems. Of course we were uncomfortable. But the real concern was with the health/breathing issues of one of our family members. Birch was able to get to our home and fix the issue very promptly. The 2 young ladies with whom i spoke, were so helpful and understanding. They sent Kyle to our home, who went above and beyond. He was very professional. Making sure our unit was clean and there were no other concerns. We definitely will be using Birch again. Thank you Kyle, for the great customer service!
25-Feb-2021
Product or service reviewed: Furnace not working & without heat
Thank you for the wonderful service by Kyle & Cody and all of the replacement parts for the furnace!
18-Nov-2020
Product or service reviewed: Gas Fireplace
It seems that all projects that we choose to have done in our homes don't go as planned. Well my experience with Birch Heating and Cooling was extremely positive. Work was done in a way that amazed me, the two man crew had knowledge and experience in what they were doing... My new fireplace is amazing and when they left the room was in perfect condition.
25-May-2020
Product or service reviewed: Central air unit purchase and install
10/10!!! Would definitely recommend Birch heating and Cooling to anyone.
06-May-2020
Product or service reviewed: furnace and a/c units
Working with Birch and Chad has been a wonderful experience. Our furnace broke over the winter and they helped us find a new unit within our price range and got it installed the next day. During the process they made sure the unit we selected was appropriate for our house size as the one that was in the house was too big. They also helped find the largest rebates and best financing. That alone was the biggest help to us since we hadn't planned on needing to replace a crucial piece of our house in the middle of winter. As a bonus they helped us get a deal on a new a/c unit that we were going to need to replace in the near future. Once we picked out the a/c unit they stored it for us until now (May) and they are coming to install the unit soon. Overall our experience with Birch has been amazing and we will always recommend other people to go see them.
11-Feb-2020
Product or service reviewed: Fireplace not working properly/Clean & Check on fireplace
Your service technician Kyle was fantastic. He is very personable & actually cares about excellent service. I have had a lot of servicemen for different jobs. Kyle is ranked number one!
Mary Kay
Mineral Point Wisconsin
11-Feb-2020
Product or service reviewed: No heat service call
I wanted to commend you & your staff for the service you provide. My 10 year old furnace stopped working in mid 'frigged January' and if it had not been for Nikki, I can't imagine what would have transpired. My daughter researched and made a 'cold call' to Birch and Nikki went above & beyond to explain the options. When I subsequently contacted her, she dispatched Cody immediately, who in turn, ordered the parts the same day & subsequently, arrived with Kyle the following day. The furnace, within 24 hours of initial contact, was up and running! Cody & Kyle were professional, prompt, & knowledgeable. Not only that, they left the area spotless. Everything was above expectation and appreciate all. I will recommend Birch to friends & neighbors!
21-Nov-2019
Product or service reviewed: Gas fireplace 2002
If I could give your service guy Kyle a 10, I would. Our service started with our fireplace purchase in 2002. From the beginning we got excellent service. Fast forward to 2019 with no prior problems ever we noticed our pilot light had gone out today. I called for service and Kyle appeared in less than an hour. He was polite, cordial, knowledgeable and thorough. He fixed everything. In my opinion he went above and beyond and more than met our needs. It looks like we have a new fireplace again and everything is in working order. Thanks for the fast service Kyle. Thumbs up for you!